2018 Christmas Limo Service in Miami, South Florida
Christmas is always colorful; it encompasses colors of joy. And the spirit of it liberates people from their monotonous routines and makes them do something different. That something different may include going out on tours to see the celebrations and lighting, going to parties or have a family get together. All of this leaves a bundle of happy memories each year, and that is the reason that people around the globe wait for the holiday season for a whole year. Now if you have made plans for this year like going to the house of a loved one for a family reunion, attending a party or simply taking a tour across the Miami, you need a reliable source of transportation. This is because there will be chaos on the roads, though it will be a good type of chaos, still, it will be very difficult for you to navigate around the city while making sure you don't hit anybody or get stuck in a never-ending traffic jam. And therefore, I Love Miami Limos is providing 2018 Christmas Limo Service in Miami. With our professional service, you will not only be able to enjoy the Christmas of this year, but you will also be able to arrive at important venues on time.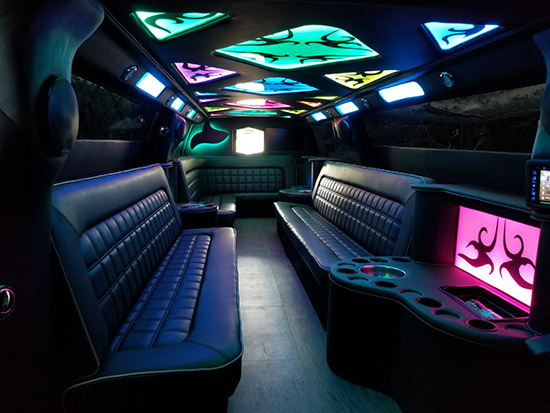 Why Should You Hire Us for 2018 Christmas Limo Service in Miami?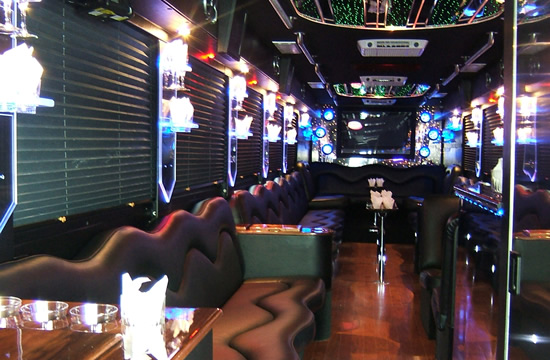 If you are confused about whether to get our 2018 Christmas Limo Service in Miami or travel on your own, then you should remember that we are well versed in driving around in events like Christmas while you may feel some challenges. To get an idea to why you should get our limo rental Christmas 2018 service, read a few reasons below:
You Get To See The Christmas Magic: What is the one most important thing that you always want on Christmas besides meeting Santa? Experiencing the Christmas magic, right? Well, you cannot do that if you are stuck with driving around. You need to witness the celebrations happening around you from a passenger's seat. Only then, you can feel the joyous and serene vibes of this season. Therefore, with our 2018 Christmas Limo Service Miami, our professional chauffeurs will make sure that you get to experience all of that. They will not only perfectly drive you around the Miami or take you towards your desired location, but they will also give you full privacy so you can relish the celebrations happening on the roads.
We Take Care of Traffic: One thing that will annoy you the most even on the magical days of Christmas is the traffic jam. People in massive quantity come out of their homes either to celebrate or to witness the celebrations and that blocks the roads. As Miami is a city filled with people who like to party, there is no doubt that there will be parties going on the roads at the time of Christmas and that will further contribute to the road blockages. This is the reason that you should avoid going out in your own vehicle if you want to avoid long waiting times. And you can do that with our limo rental Christmas 2018 service. This is because our professional chauffeurs know which routes to take so you can easily get to your desired location on time.
We Provide 2018 Christmas Light Limo Tour: We not only provide limo rental Christmas 2018 service but we also provide 2018 Christmas Light Limo Tour where you will get to see different popular and secret places around Miami with a magical lighting decoration. This will bring out the joy that the holiday season is all about. You can get the 2018 Christmas Limo Service in Miami from I Love Miami Limos and then take your friends and family with you on a tour that you will cherish for years to come.
Arrive at Parties in Style: When you travel in a luxurious vehicle, you feel good, and the people around you feel impressed and influenced. And people who use luxurious things tend to receive a positive treatment from others, and parties are especially the events where these things happen the most. This is the reason that you should get limo service if you want to attend parties this Christmas. Our 2018 Christmas Limo Service in Miami will make sure that you arrive in style and make a long-lasting impression on everyone.
Your Plans are Not Spoiled: The season of holidays comes after a whole year, do you really want to spoil it by taking the risk of traveling in your own car? Anything ranging from a flat tire to getting your vehicle stolen can happen. And if something like a flat tire or other mechanical problem occurs, you will be left hanging in the middle of nowhere due to the rush of people which will make it arduous for you to get to a mechanic. This is the reason that you should always trust a professional limo service provider to handle all the traveling for you on the season for Christmas. This way, your plans like going to a party, joining family and friends for a get-together, or simply wandering around in Miami to see Christmas celebrations will not be spoiled, and you will have a bundle of good memories to cherish for a whole year.
So these are some of the reasons for you to hire our professional 2018 Christmas Limo Service in Miami. We will make sure that you get the best treatment.
We Removed Tint from Our Fleet's Windows. So get our 2018 Christmas Limo Service in Miami Now:
We have removed the taint from our windows and are fully ready to take you out on the roads this Christmas so you can see the live celebrations and the magical spirit of this season. We will make sure that every minute you spend looking out of the window is the minute worth spending. And now that you know why you should hire our 2018 Christmas limo service, you should not wait as bookings will be closing soon, hurry up, we are waiting for your precious calls.